Swa-Adhyayan, an LMS is a product developed by the IT wing of Forever Books Pvt. Ltd. which ensures high quality digital contents as per the guidelines of National Education Policy 2020. It provides a revolutionary way to learn by offering Learning, Assessment and Sharing for students, to empower and encourage them to build their skills.
Swa-Adhyayan is a package designed and lead by a team of visionaries, educators and professionals to captivate the attention of learners, improve their talent and escalate their intellect. This platform went digital at the time when the teaching-learning process turned more towards online learning. It helped many institutions to educate students continuously with its hybrid learning.
This Adaptive Digital Learning Platform (ADLP) includes features such as SEPT (Swa-Adhyayan Entrant's Profiling Test), Swa-Learning, Swa-Assessment, Swa-Sharing, Homework app, and Reports. The Assessment for Classes 1 to 8 generates multiple tests and reports and the progress card of the child based on numerous parameters. It is supported by textbooks, workbooks, teachers' resource material, competitive kit, NCERT kit, CBSE Pariksha, etc. Its feature, 'Learning by Gamification' improves the kinesthetic skills of the learners, adding to experiential learning or hands-on learning.
The purpose of Swa-Adhyayan is to deliver this product globally and to ensure that learners acquire better learning outcome by using the resources shared in this platform.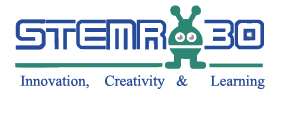 STEMROBO Technologies Private Limited. Is a Edutech (Educational Technology) company based out of Noida, India, focused on designing and making Innovative Electronic Devices, Software and Methodologies around STEM Robotics. Our mission is to bring innovation culture among K-12 students at an early age, which can help in empowerment to Society & Nation.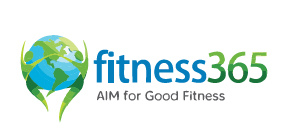 Fitness365 is India's 1st Fitness Assessment, Intervention and Monitoring (AIM) Program for school children. Our Structured, Age Appropriate PE Curriculum with activities covering:
1. M otor and Physical Fitness Drills
2. S ports/Fun Games
3. A erobics and Gymnastics
4. A thletics
5. H ealth and Nutrition
Our founding team of professionals have extensive experience in Major International Multi-Sporting events like Commonwealth Games 2010, Olympics and other Multi-Sporting International Events. Fitness365 is also a member of National Sports Committee and Governing Council member of Sports, Physical Education, Fitness and Leisure Skill Council (SPEFL-SC).